TVB's handiwork of grunge
***********************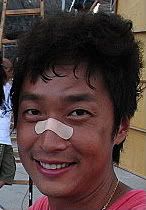 (L) 2 months ago vs (R) 2 month's later
Re: Ah Gong -- no shabbiest ("chan" as in wilt) only shabbier
(L)Mazai, looking good in ancient costume, (M) not too bad even without hair, (R) Mazai, struck by lightning?
TVB's in a life-and-death struggle with Steven' good looks.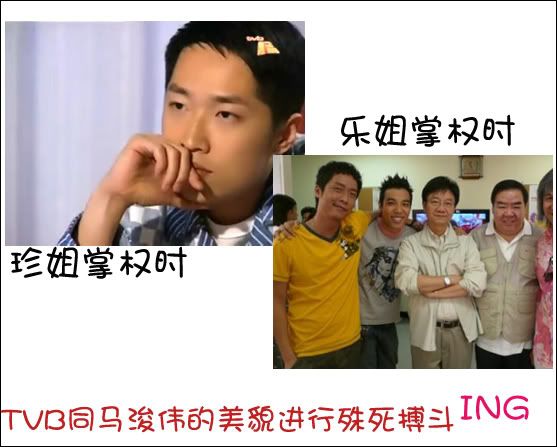 (L)Under Zhen Jie's control (R) under Lok Jie's control
"Not only did they not nominate me, they made me look like this......... (re: Ah Gong)
"Guo Fen!!.. (Goh Fan!!) (too much!!)
Steven was not nominated for either 'best actor' or 'most favorite actor' in 2008 for AJCL. At the time, Steven and Ms. Lok were at stalemate over his contract renewal negotiation.
credit:
采苕
http://tieba.baidu.com/f?kz=489614158
Posted 14 October 2008 - 03:32 PM