asianfanatics post 1651 2009 July
TVB派系之爭白熱化 大量藝人紛「出走」@羊城晚報
The saga of Executives' Clash Continues.
TVB Factions' Clash has Turned White-Hot. An 'Exodus' of Artistes. 2009/ 7/ 27 Monday
source:
wenweipo
can't find the link to this《羊城晚報》news article
Since the 1st three paragraphs of the news are a rehashing of this thread report, I will not translate them.
Through various means & ways, this 《羊城晚報》 reporter learns that despite TVB's denial of executives' discord, Ms. Lok is indeed "quite troubled" these days.
Full Translation
~~Responses~~
TVB: Rumor is not credible
Yesterday, 曾醒明, TVB assistant director of public relations, accepted an interview with this reporter. He expressed that the rumor of the discord between Catherine Tsang and Virginia Lok is not credible. "They are all senior executives, and will not quarrel (chao dai wok) in a meeting, as reported by the press. One of them is responsible for the artistes (Lok), while the other is responsible for the series production (Tsang); so as to do good by their respective department, they may have different opinions, if so, they will seek a compromise; definitely no discord." As to the question of Steven Ma's contract renewal, he expressed that it's the domain of the artistes department. At the moment, there is no definite news yet.
In an earlier interview, Stephen Chan also denied the discord between the executives. But he explicitly clarified that he believes "the problem with Steven Ma's image unable to enter homes does not exist at all." He said that Steven has performed in many series and their average ratings are quite good; from the company's standpoint, "Really hope he will renew his contract."
Steven Ma: I Have the Contract in my Hand.
Yesterday, this reporter called up Steven Ma. He said he did not know of the executives' quarrel over him. However, he acknowledged that recently Catherine Tsang and Stephen Chan did discuss the contract renewal with him. "I hope that besides acting in series, there are other avenues for me to pursue and to experience such as singing. As such, since the end of last year, the company and I have been discussing the conditions of my contract renewal. Around June this year, Mr. Chan (Stephen Chan) talked to me and offered, what I consider, contract terms that are very respectful of my wishes. We have had a cordial talk." He expressed that he has not made a final decision as to whether he will renew his contract or not, but that he has received the contract from TVB. Steven also stressed that: "Regardless of the outcome, I'm truly grateful to Zhan Jie and Mr. Stephen Chan for their guidance and concern."
Investigation
Ms. Lok's Numerous Setbacks
To better grasp the inside story, this reporter interviewed an insider from TVB, a Ms. Y. She divulged that Virginia Lok, whom people addressed as Ms. Lok, has indeed been "more troubled", recently. Besides her discord with Zhan Jie, the main problem is that ever since she took charge of artistes management, successes have been rare, add that to the economic crisis background, she has come under fire by the higher management. Allegedly her 'crimes" include: 1) The latest artistes who are "hot" are mostly those who have not signed a management contract with TVB. 2) The prized generals highly promoted by Ms. Lok have not realized the expected tangible benefits to TVB, especially her most favorite, Kevin Cheng, who took home the TVB king prize under much controversies. Despite that, he still does not have audience affinity, and that outside jobs such as stage performances and commercial endorsements are relatively low. Conversely, 'Chai Gou', Wayne Lai (not a tvb managed artiste) has been swarmed with commercial activities within the last 2 months, as to have been said earning millions.
Ms. Y also divulged that the fuse of Catherine Tsang and Virginia Lok's open fire, Steven ma, has always been Ms. Tsang's prized general. He has been a TVB managed artiste since 2005. However, despite Steven's continual series productions, and his Safeguards garnering a high rating of 42 points, his side incomes from outside jobs were few and in between. Allegedly, the reason is because Ms. Lok, the person in control of artistes management, disfavors him. And now because she is putting up roadblocks to his contract renewal, Steven, feeling disheartened, has had at one time decided to leave the nest altogether. "But Zhan Jie not only tried hard to persuade him to stay but also managed to persuade TVB Business General Manager, Stephen Chan, to personally discuss the contract terms and conditions with Ma Zai. Reportedly, Stephen offered one very good term. Steven's heart is wavering now." Ms. Y expressed that in this "Steven Ma's contract renewal" round, Ms. Lok loses once again. Furthermore, Stephen Chan's interference gives off the vibes that the "wind direction is changing" within tvb internal politics.
Chan faction vs Lok faction
There have long been rumors of factions within TVB, one of them being that both Ms. Tsang and Ms. Lok have their own clique of loyal followers among the artistes, in additional, to a middle group of artistes who will not offend either party.
Catherine Tsang clique
Steven ma, Bobby Au-Yeung, Moses Chan, Ada Choi, Shirley Yeung, Maggie Cheung, Sheren Teng and Tavia Yeung etc.
Virginia Lok clique
Kevin Cheng, Ron Ng, Bosco Wong, Raymond Lam, Myolie Wu, Linda Chung.
stand tune:- Open Warfare between 2 TVB executives (Tsang vs Lok) over Steven Ma, ultimately forcing Stephen Chan's hand to resolve their discord; Stephen supports Steven and his advocate, Catherine Tsang over Virginia Lok.
pix first, translation latter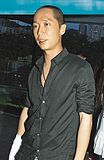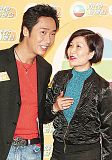 Steven's July series with Fala Chen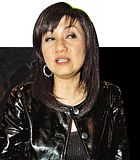 Lok: Steven not welcome into homes (tv viewers).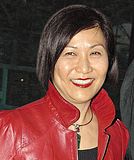 Tsang: Just not your house gua, (right?)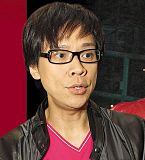 Stephan:Just not your house gua (right?)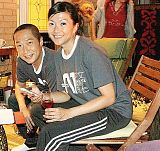 Steven's Canada trip in July was his TVB last side income gig before his contract terminated.
Steven as Louise Lee's daughter, Yip Tse Ching's house guest.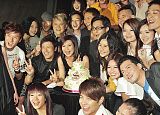 Only Lok's people were invited to her recent birthday party.
original article
steven-ma.org
translator: Tamaya
asianfanatics 1637
Posted 24 July 2009 - 06:19 PM
classic, on Jul 24 2009 6 51 PM, said:
wonder Steven's fans have known this, but one of the rumor among TVB said that Lok strongly doesnt wanna renew Steven contract because she doesnt like her also he publicly criticized TVB ( in this case, it s Lok) regard how TVB arrange some artists schedules ( Linda in this case)
Tamaya No, I didn't. That rumor is not posted on Steven fansites, yet. Where did you get that?
Well, it's not like she has ever like him before. And anyway, the problem of Steven's contract renewal has surfaced long before his public critique of TVB handling of Linda's work. Edited: As far back as June 4th this year. See ref:
post#1481
"Ms. Lok's right hand woman fired for mishandling the artistes' contract renewal, including Steven Ma's."
Ms. Lok is anything but stupid, so will reserve opinion on the veracity of that rumor.