Reposted from a thread, 'Steven's baby fat',
composed by steven fans from
steven baidu
Translated by Tamaya
fan1: Ma Zai's past photos still show him with some baby fat. So very adorable - feel like biting his wawa (baby) face. Now that face has become a man's face, still very shuai, but... he was just so adorable then.
fan2: First a little pinch, then a bite. So tender and young.
Waah! My hand's already hurting, so 'ho lien' (pitiful), now my face, too?
(Steven's hand was bandaged because it was hurt while shooting GW. )

fan4: Your hand's hurt, but face is still ok. Just 1 bite?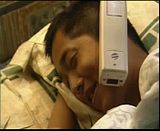 cover my face so can't bite it.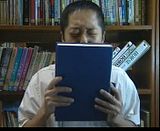 fan4: I'll tweak your nose then!
please don't, 'nosesie' will hurt!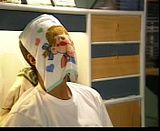 Cover my face so won't be bullied. "Milkmaid, please help me! I'm surrounded by 'sik long'" (sex maniacs)
(calling out to Ada Choi's character in OTTOO)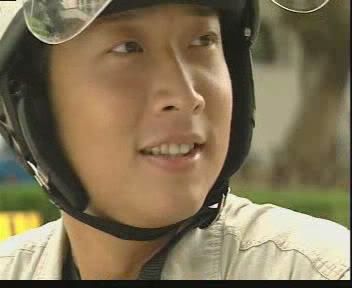 fan4: Aiya, fan6, just a bite on the cheek, a tweak on the nose is considered 'sik long'? You're too innocent la!

Bullied me and not admit it. I'll go look for my woman, Wing Yee.
Will ride my little lamb motorbike. She is now superwoman, scared now? hei hei! (re: Ada in OTTOO)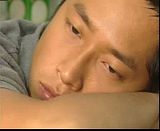 How come the people here treat me like this?
fan7: the above plaintive little eyes made me want to bully him more. 所谓兽性…… so called animal instinct.
fan4: fan 7, what kind of animal?
fan7: Need u ask? Big drooling wolf, of course! (sik long)
fan4: straight from the wolf's mouth. This baidu bar is a wolf den. haha!
What? Big bad drooling wolves? I'm terrified of them. Aiya! fall down, so scared, my legs become wobbly.
fan: you guys are ingenious. But still, better rein in yourself if you want to eat 'toufu'. If Chun mei yan got scared off, then we all lose out.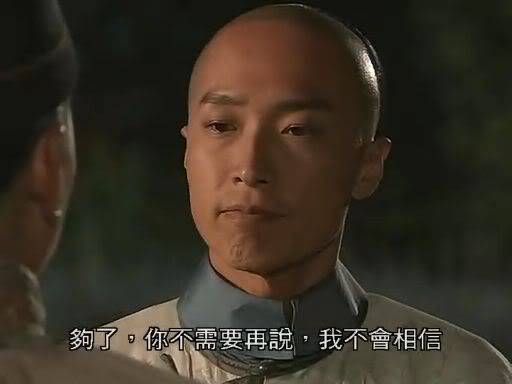 Just because I'm cute, you all want to bully me? Seeing me thus, you still can be so mean?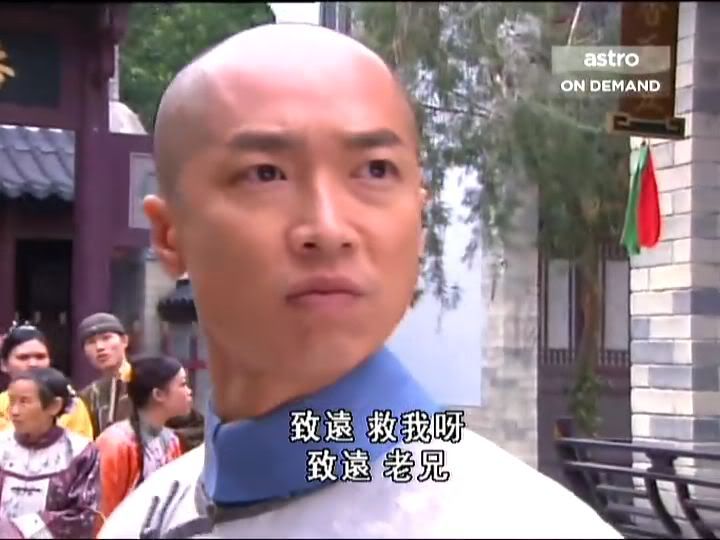 IF you continue to bully me I will.......
fanx: Ai! I'll not fantasize. You already have a sam seung yan (a beloved) I wish you all the best.
fans, to ease the pain in your heart, let me introduce my brother to you, the very chieftain of Yuan Lang village, no other than curly locks, Gong Zai himself!
| | |
| --- | --- |
| | Resized to 63% (was 720 x 408) - Click image to enlarge |