Epi 13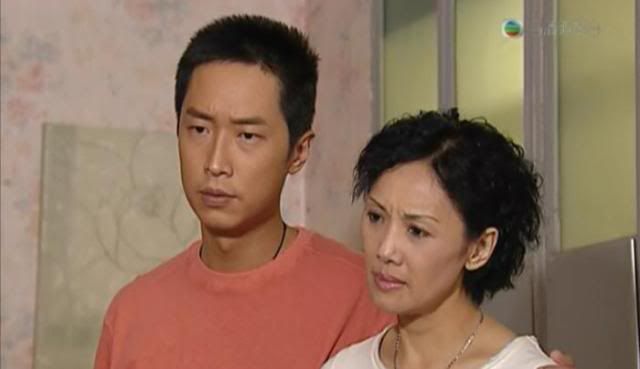 Saddened big brother and mother - thinking: Where did they go wrong? How did they fail to keep their loved ones from going astray in life?
Wedding bells ring; cupid strikes
love awakens; prince charming beckons
epi 13
Fat Boss is in the hospital for surgery. To lighten the atmosphere, On Boy teases: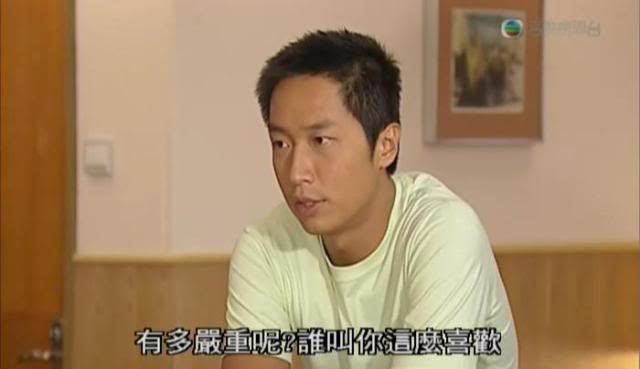 "So serious? Who ask you to like to..."
"
..搭嘴 (cuts in a conversation); 搭讪 (strikes up a conversation) and now you have to 搭桥" (build a bridge) Playing on the word " 搭".
On Boy's quip got a rise out of Fat Boss and lightens his tension. These two are so good for each other.
Their conversations and repartees are the best in this series, especially in episode 14 -sharp & witty and warm. These two actors just fed off each other's performance.
------------------------------------------------------------------
epi 14 is my favorite episode so far.. Steven's scenes are too few in between.
Scared? ....You always acted like a gallant swordsman, a hero..
You're jealous of Stephy!
(Ah On pleased with Gaga's response.)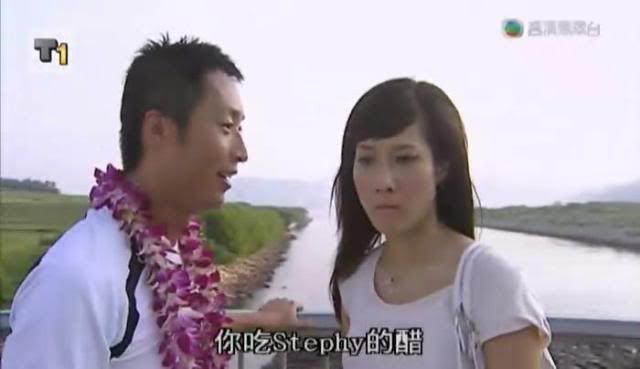 An impulsive kiss of gratitude? of love?