All banners by webmaster Hu of steven-ma.org unless otherwise stated.
Webmaster Hu of Steven-ma.org did a good job capturing the different aspect of Yuen.
Yuen, the awed godson/disciple who worships/reveres his 'heroic' godfather/mentor.
more at:
sm baidu
steven-ma.org
SITS screencaps by Hu @ steven-ma.org

gif by Hu webmaster of Steven-ma.org
While Steven's eyes are hard and cold,
Tavia's brim with tears and hate.
Yuen, the righteous official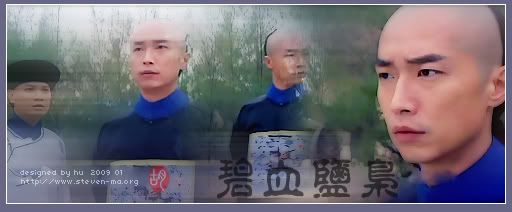 Yuen, the harassed official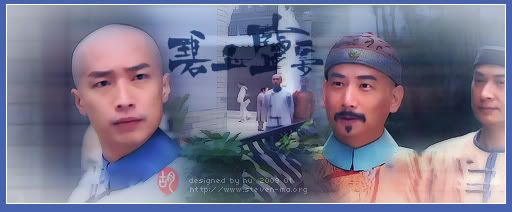 Yuen, the mole who fell for Suet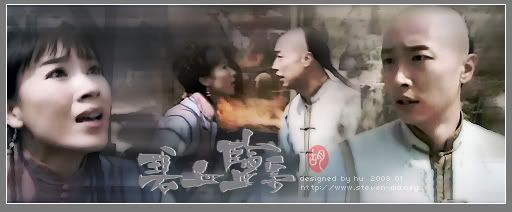 Yuen, the cad who broke Suet's heart
Yuen, the conflicted lover who still cares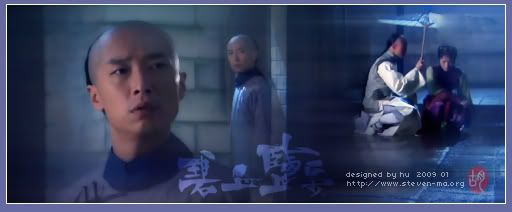 above 2 banners by bannymaomao of steven-ma.org
banners designed by 红黑冰淇淋@
steven-ma.org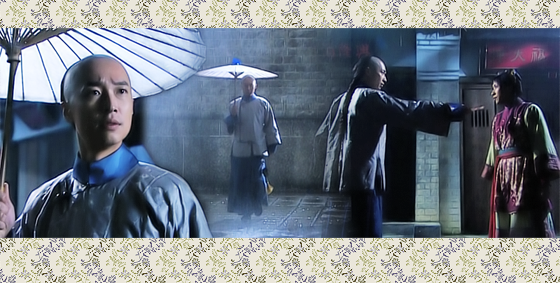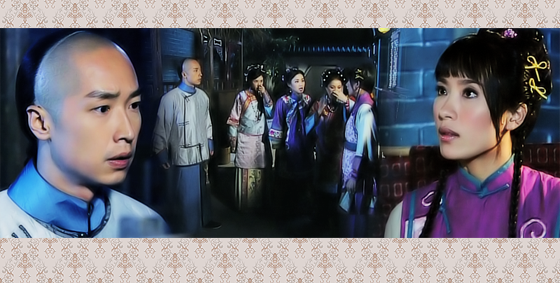 And in ep 13 when he so breezily said to Suet, "Wait for me." Swoon!
And that little knowing smile when he saw how very anxious Suet was over his safety.
"masterful" is an apt adjective to use on Ji Yuen. Confidence just oozes from him. His favorite phrase seems to be , "No problem!" (没问题)
cave scene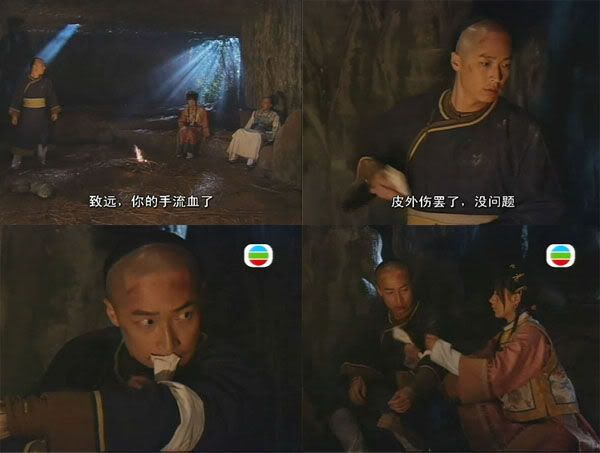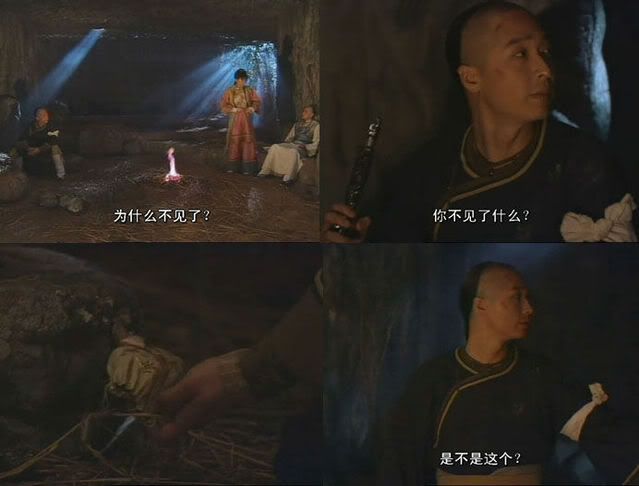 Suet: Be careful
Yuen: wait for me

when one leaves, the other often sends him/her with longing or sad eyes.
Mother:
You must fight for what you love, else you'll regret for the rest of your life for its loss.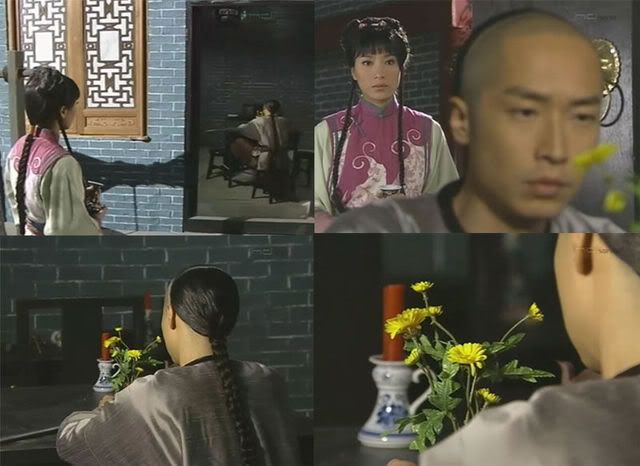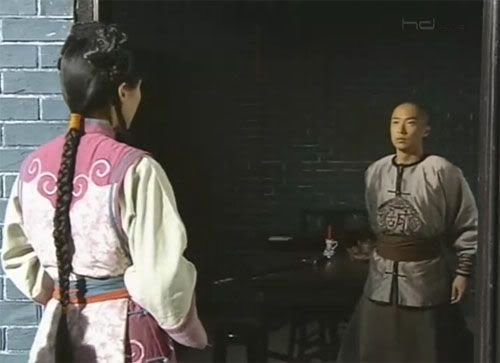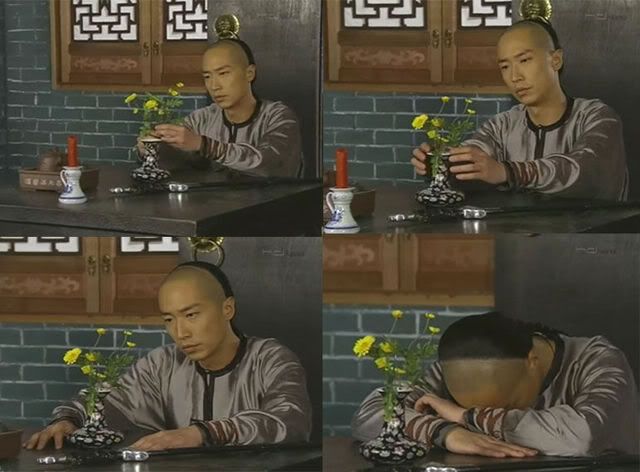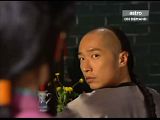 Yuen: She still has me in her heart.
dumb yuen, only just now realizes that Suet loves him too.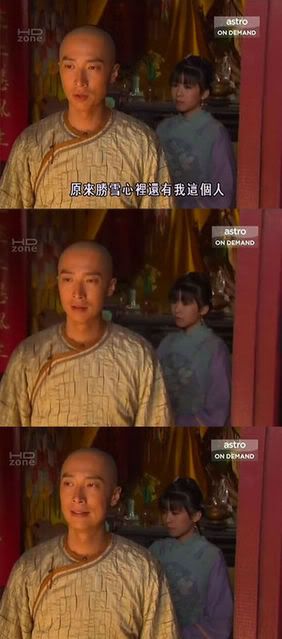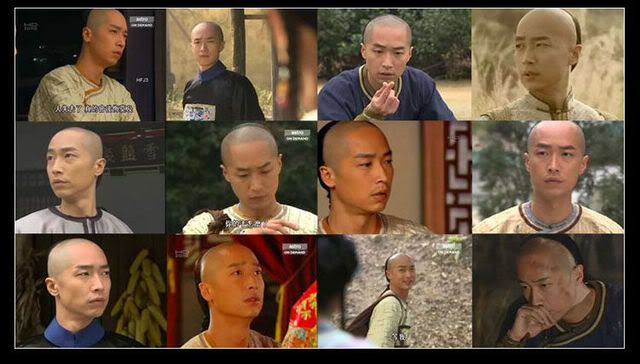 How Ji Yuen's hint of smile turns wry then gone.
A hint of smile
smile halted, brows furrowed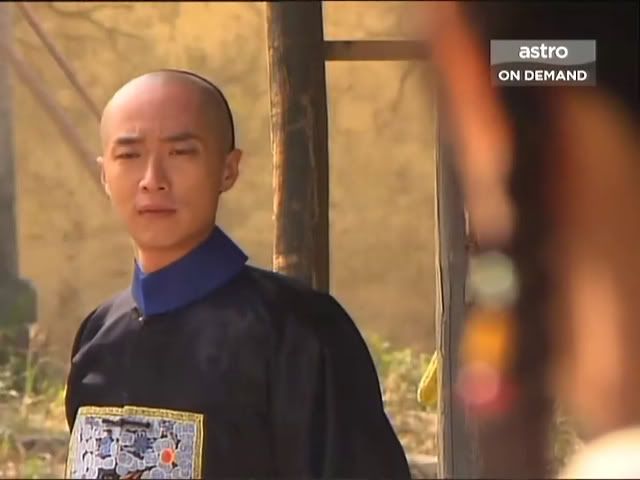 turn away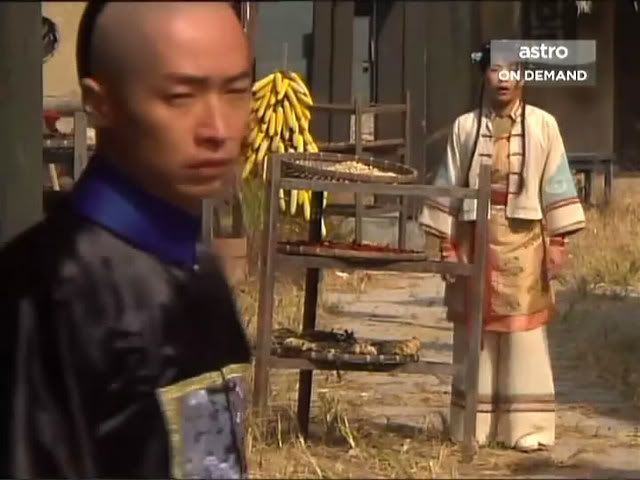 Yuen: I heard you're getting married soon.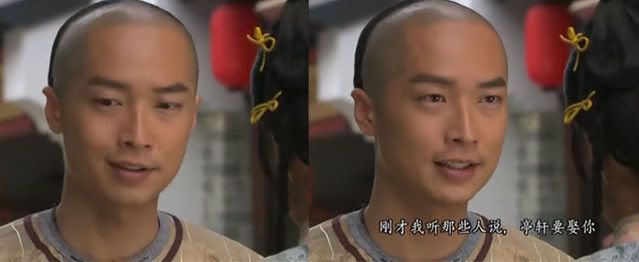 Flitting facial emotions, how hard was it for Yuen to spit out his congratulations.
Yuen: Congratulations!
Yuen:I've come to take you away.
Suet: What?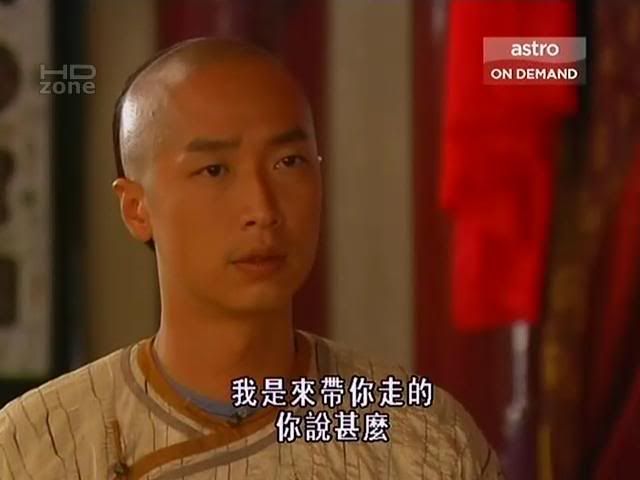 Yuen: Come with me. Let me take care of you for the rest of your life.

Suet: We can only be friends from now on.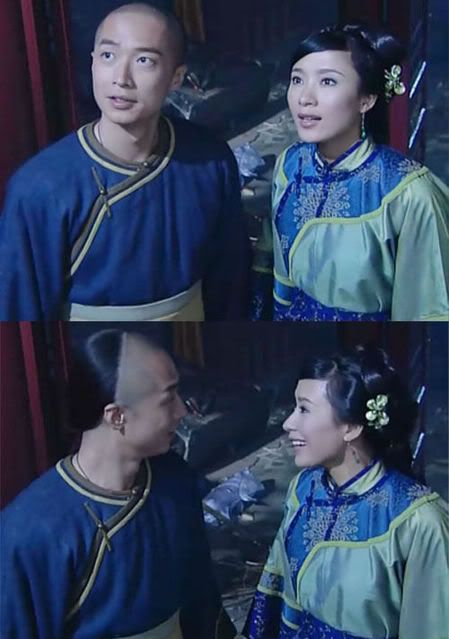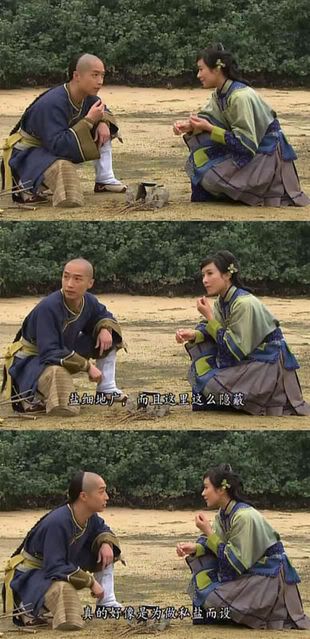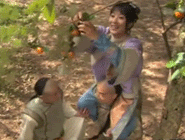 How did Yuen feel once again revisiting the place of his deception and betrayal?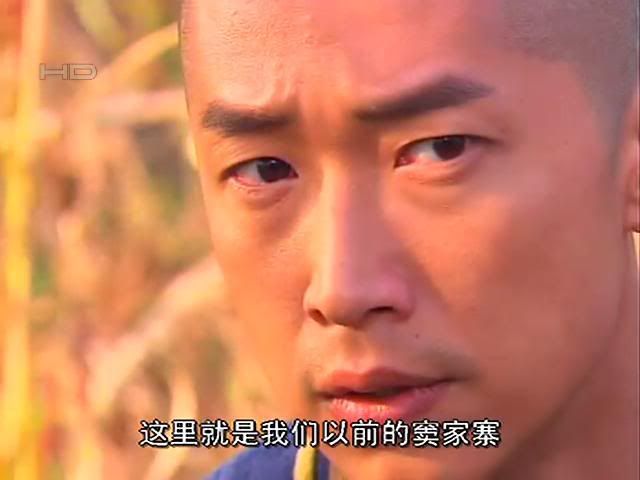 Yuen: You're behind all this!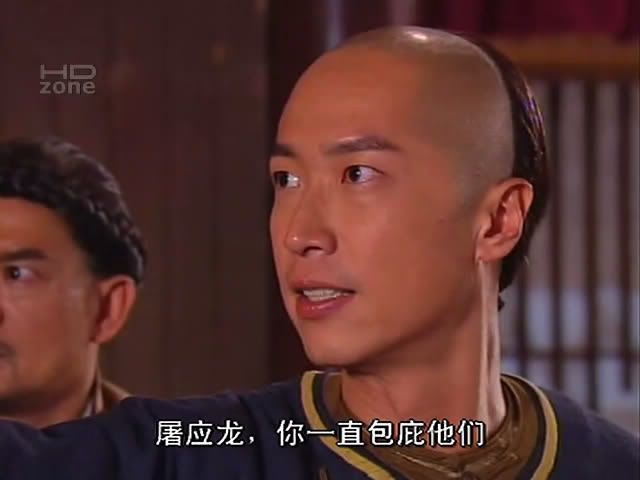 His anguish.
Yuen: Why did you do it? Again that question of why? Why?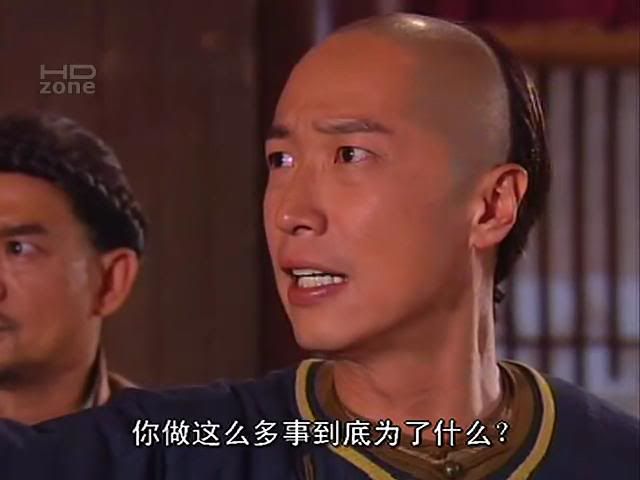 the tragedy:
Yuen: Did you not hold back your knowledge of martial arts when you taught me?
Tou: I never imagined you would use what I taught against me.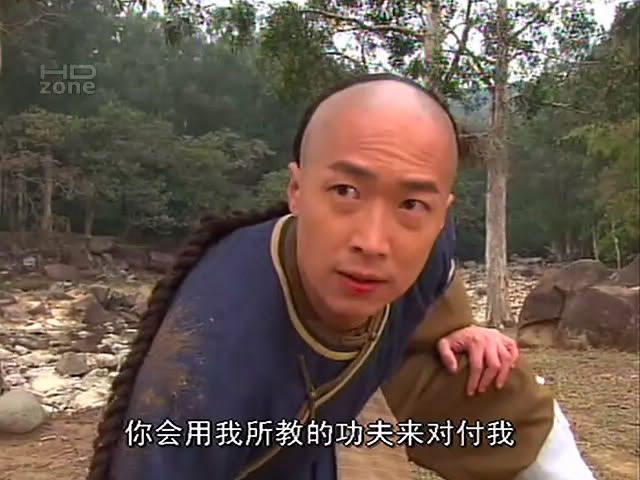 The anguish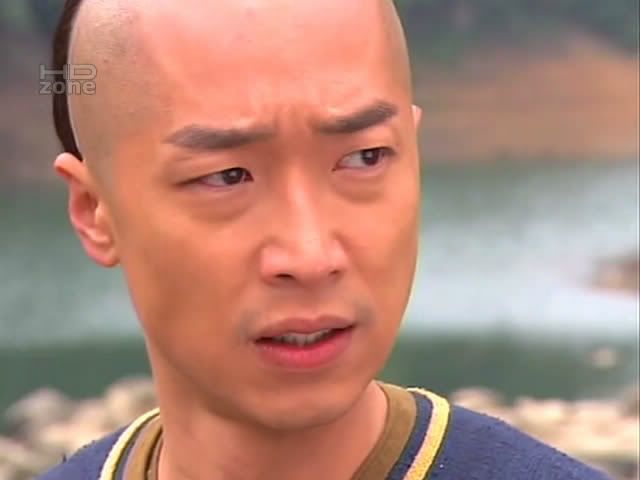 Truth love cannot condone lies, and truth hurts.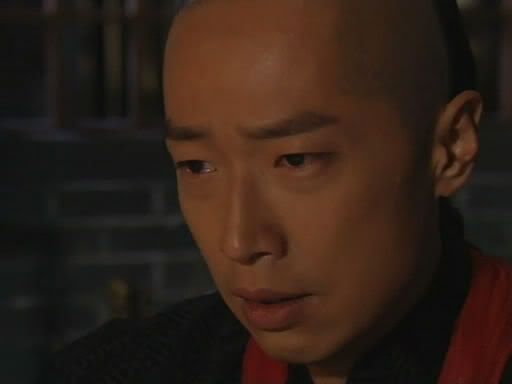 A man unafraid to face the consequences of truth