From New Zealand 2008 April 19 when he, and Sonija and Vivian yeo (?) went there as guest stars for a NZ Chinese singing contest last year.
An excerpt from
qq zone
photos posted in her blog.
Today, I finally got to see him (Steven) in real life. He's very amiable, smiling the whole time. Greeting and chatting with all those who request his autographs. The two actresses were overshadowed by him. I guess that's the so-called charisma. had good affinity with the audience 非常的有观众缘. I observed that most people flocked to him. And all had much to say to him, even talking nonstop when the security hurried them away......(paraphrasing) And the next day, the guests got to perform on stage. When singing his last song, Steven walked down the stage to the floor, singing, and shaking hands with the audience. I finally got to see first hand what I often see on tv - the scene of audience vying to shake hands with celebrities; furthermore, I personally experienced it for I too wrangled to be the first and fear to lag behind. 争先恐后 hehe!
From blogger's site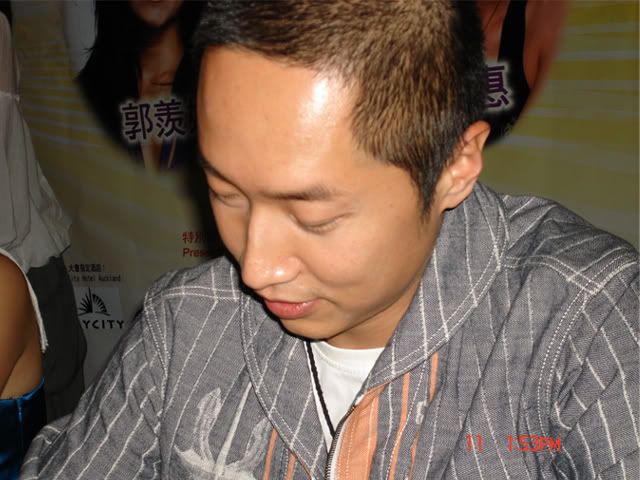 低头很认真的签名. Autographing attentively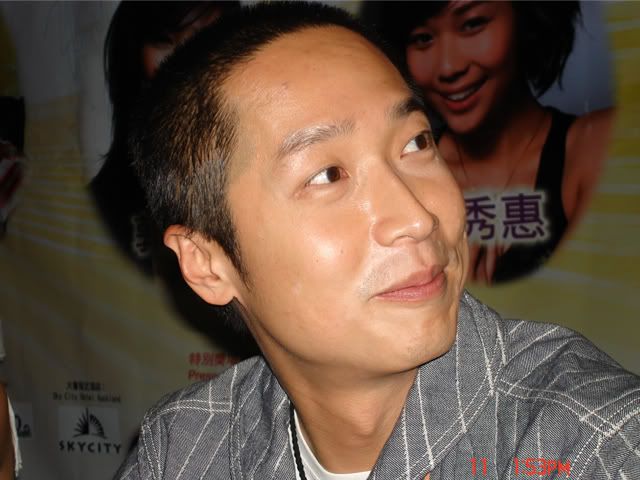 有影迷叫他的名字,他扭头去呼应.笑得很可爱! A fan calls out his name, he turns around towards that voice. His smile is adorable!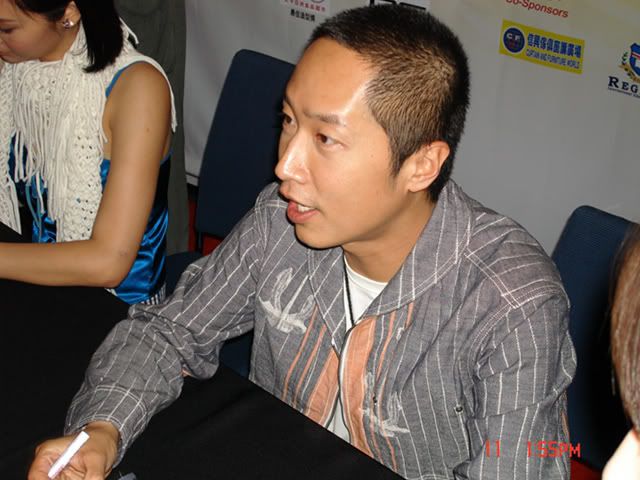 正在和影迷说话的马浚伟. talking to his fan
photos proof of his good skin.

而今天!
我真的亲眼见到他了!
他非常的平易近人!
一直微笑着,
和每个找他签名的人打招呼,说话.
而和他同去的两个女演员远不及他.
我想或许这就是所谓的魅力吧.
非常的有观众缘.
我观察过,
在场的人多数是冲着他去的,
因为每个人见了他都有说不完的话,
被保安请开了都还在说.

马浚伟唱得自然是最好的.因为他本身就是歌手出生.他唱歌真的很好听.声音非常好. 唱最后一首歌的时候他走下舞台绕着整个场子走了一圈,边走边唱. 我于是终于亲眼见到了经常在电视里看到的观众争先恐后的跑去跟表演的歌手握手的情形.
并且, 还亲身体验了. 额...对, 我也去争先恐后的俗了一把. 见笑了,